Authentic Civil War Era Songs Complete With Regimental Band Music

Gods and Generals, the epic screen adaptation of Jeff Shaara's heralded best-selling novel, is a dramatic look back at the Civil War - America's bloodiest conflict, in which more than 620,000 lives were lost. The film is based on events that are sweeping in scope and made all the more compelling by the human-scaled drama it depicts. A moving portrayal of a nation divided, Gods and Generals begins in early 1861 and continues through 1863, climaxing with the stunning Battle of Chancellorsville. The film illuminates heroes from both sides of the war, such as Colonel Joshua Chamberlain (JEFF DANIELS), a professor at Maine's Bowdoin College who gave up a promising academic career to enlist in the Union army, then went on to become one of the North's finest military leaders; Confederate Generals Robert E. Lee (ROBERT DUVALL), a distinguished 25-year veteran of the United States Army and native Virginian, forced to choose between allegiance to his country and loyalty to his home state; and Thomas "Stonewall" Jackson (STEPHEN LANG), a devoutly religious man whose faith and courage and audacity made him an outstanding soldier and Lee's most trusted lieutenant. The tremendous suffering and bravery of the Civil War was not confined to the battlefields. Gods and Generals also tells the story of the wives and families who were forced to assume responsibility at home, often in cities under direct attack from the opposition. Joshua Chamberlain's wife Fanny (MIRA SORVINO), Thomas Jackson's wife Anna (KALI ROCHA) and Jane Beale (MIA DILLON), whose family was caught in the Battle of Fredericksburg, reflect the spirit, courage and anxiety of those who were left behind. Encompassing 158 speaking roles and thousands of battlefield "re-enactors," Gods and Generals vividly brings to life not only the Civil War's legendary leaders, but also the legions of anonymous soldiers and citizens who fought passionately and courageously for their vision of freedom.
Starring ...
Jeff Daniels, Robert Duvall, Stephen Lang, C. Thomas Howell,
Kevin Conway, Brian Mallon, Mira Sorvino, Kali Rocha, Mia Dillon
Director: Ronald F. Maxwell

Producers: Ronald F. Maxwell & Jeff Shaara

Year Released - Feb. 2003

Length - 231 minutes

Music Composers: Randy Edelman & John Frizzell

Movie Distributed by Warner Brothers

To search and purchase anything related with the movie listed on this page
Gods & Generals ,then simply just click on this link here. Thank you...
Click on VHS tape
for enlarged view



CLICK HERE
to buy this VHS tape

Click On CD Image To
Enter Soundtrack Page






Click on DVD tape
for enlarged view



CLICK HERE to Purchase DVD
Videos in both the VHS or DVD format can be purchased at
AMAZON.com Thanks For Your Continued Support...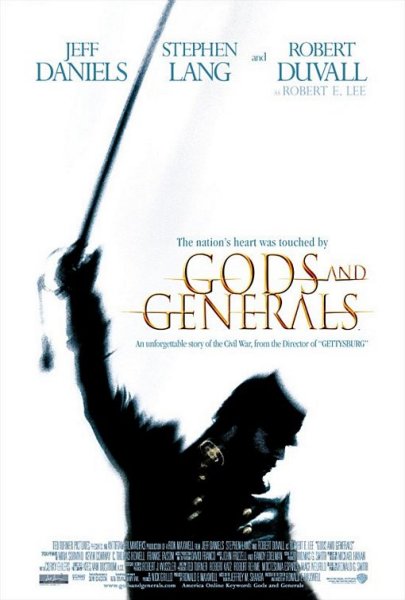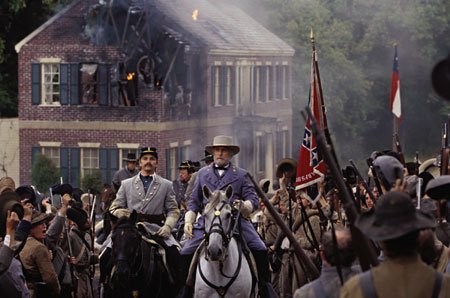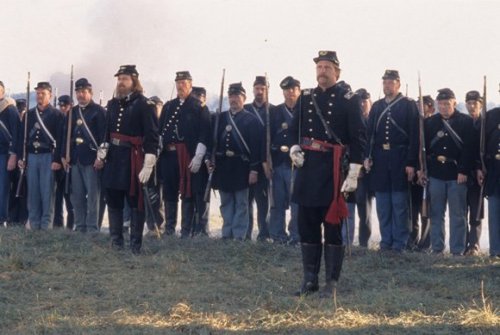 View The Movie Image Library
(Movie Stills) - Gods & Generals

OR
Click Here To View


Return to the "Other Wars" Index Page
Videos in the BLU-RAY, DVD, VHS format or the CD soundtracks
can be purchased through AMAZON.com .
Thank you very much...


Get All The Greatest Big Band & Early American Jazz From The 1920's thru the 1940's

Come Visit The Historic Complete Victory At Sea Online Homepage